Upcoming Sermon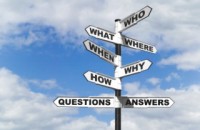 The sermon text for this Lord's Day will be Proverbs 11:25. Whoever brings blessing will be enriched, and one who waters will himself be watered. Here are some questions to assist you in preparing for this week's sermon. 1. Solomon describes the person who "brings blessing" and "waters." Consult different translations. These are verbs; they define action. ...
more»
Guys Night Out
Guys Night Out, or GNO, is an evening of food, friendship and men's redeeming fellowship. In the spirit of a unified body, this event is open like-minded men from local fellowships. May Christ bless us all in our pursuit of a holy life.
Join Us Sunday


Join us at the Laguna Town Hall, located at 3020 Renwick Ave in Elk Grove, CA 95758, Sunday at 10:00 for Congregational Prayer followed by Worship at 10:30. Take a deeper look at our Sunday Service.