Upcoming Sermon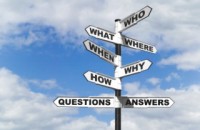 The reading of God's law will be from Numbers 11:26-30. We will have two sermon texts this Lord's Day. The primary sermon text will be from Mark 5:1-20 and the secondary sermon text will be from Matthew 8:28-34. 1. What do you know about the country of Gerasenes (aka, Gadarenes or Gergesenes)? Where is it located? Who lived there during the early first century? Were they Jews or...
more»
Guys Night Out
Guys Night Out, or GNO, is an evening of food, friendship and men's redeeming fellowship. In the spirit of a unified body, this event is open to all like-minded men from local fellowships. May Christ bless us all in our pursuit of a holy life.
Join Us Sunday


Join us at the Laguna Town Hall, located at 3020 Renwick Ave in Elk Grove, CA 95758, Sunday at 10:00 for Congregational Prayer followed by Worship at 10:30. Take a deeper look at our Sunday Service.