Upcoming Sermon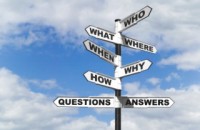 We will continue with the Questions People Ask God sermon series through the end of May. The sermon text will be Isaiah 58:1-14. The question we will focus on is in verse 3. Why have we fasted, and You see it not? Why have we humbled ourselves, and You take no knowledge of it?' 1. Who asked this question of God? From the context, how would you describe the spiritual life and practice of...
more»
Guys Night Out
Guys Night Out, or GNO, is an evening of food, friendship and men's redeeming fellowship. In the spirit of a unified body, this event is open to all like-minded men from local fellowships. May Christ bless us all in our pursuit of a holy life.
Join Us Sunday


Join us at the Laguna Town Hall, located at 3020 Renwick Ave in Elk Grove, CA 95758, Sunday at 10:00 for Congregational Prayer followed by Worship at 10:30. Take a deeper look at our Sunday Service.