Enjoy our selection of sermons by either listening to them here in your browser, subscribing to our podcast for automatic download to your portable device, or downloading them to your computer.
Questions in the Camp (Joshua 7:1-15)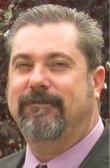 George Vander Dussen, August 12, 2012
Part of the
When God Asks Questions
series, preached at a
Sunday Morning
service
About George Vander Dussen:
George is a native Californian; born on a dairy-farm in Artesia in 1969 and moved to Northern California in 1982. He married his wife, Victoria, in 1992 and they have been blessed with three children. Madison Rae, the first child and only daughter, was born in 1996. George Edward, the second child and oldest son, was born in 1998. Jude Owen, the youngest child, was born in 2000.
In previous years, George has served as an elder in the United Reformed Church of North America and as the associate pastor of the Knight's Ferry Community Church. In 2010, George was ordained as in elder in the Covenant Presbyterian Church and began to assist Central Valley Presbyterian Church (Ceres, CA) in the planting of Redeemer Presbyterian Church of Elk Grove in 2011.
George and Victoria enjoy occasional day trips to California's wine country and spending time with their children. "Some of the best and happiest times for our family," George recalls, "are those evenings when we are just relaxing together and relishing in the bountiful blessings our Lord has seen fit to grace us with."
Joshua 7:1-15
7:1 But the people of Israel broke faith in regard to the devoted things, for Achan the son of Carmi, son of Zabdi, son of Zerah, of the tribe of Judah, took some of the devoted things. And the anger of the Lord burned against the people of Israel.
2 Joshua sent men from Jericho to Ai, which is near Beth-aven, east of Bethel, and said to them, "Go up and spy out the land." And the men went up and spied out Ai. 3 And they returned to Joshua and said to him, "Do not have all the people go up, but let about two or three thousand men go up and attack Ai. Do not make the whole people toil up there, for they are few." 4 So about 3,000 men went up there from the people. And they fled before the men of Ai, 5 and the men of Ai killed about thirty-six of their men and chased them before the gate as far as Shebarim and struck them at the descent. And the hearts of the people melted and became as water.
6 Then Joshua tore his clothes and fell to the earth on his face before the ark of the Lord until the evening, he and the elders of Israel. And they put dust on their heads. 7 And Joshua said, "Alas, O Lord God, why have you brought this people over the Jordan at all, to give us into the hands of the Amorites, to destroy us? Would that we had been content to dwell beyond the Jordan! 8 O Lord, what can I say, when Israel has turned their backs before their enemies! 9 For the Canaanites and all the inhabitants of the land will hear of it and will surround us and cut off our name from the earth. And what will you do for your great name?"
10 The Lord said to Joshua, "Get up! Why have you fallen on your face? 11 Israel has sinned; they have transgressed my covenant that I commanded them; they have taken some of the devoted things; they have stolen and lied and put them among their own belongings. 12 Therefore the people of Israel cannot stand before their enemies. They turn their backs before their enemies, because they have become devoted for destruction. I will be with you no more, unless you destroy the devoted things from among you. 13 Get up! Consecrate the people and say, 'Consecrate yourselves for tomorrow; for thus says the Lord, God of Israel, "There are devoted things in your midst, O Israel. You cannot stand before your enemies until you take away the devoted things from among you." 14 In the morning therefore you shall be brought near by your tribes. And the tribe that the Lord takes by lot shall come near by clans. And the clan that the Lord takes shall come near by households. And the household that the Lord takes shall come near man by man. 15 And he who is taken with the devoted things shall be burned with fire, he and all that he has, because he has transgressed the covenant of the Lord, and because he has done an outrageous thing in Israel.'" (